The S2B Summer Rules: 5 Rules To Make This Summer The Best of Your Life
How to work out, what to eat, what to drink, and a challenge. If you're man enough, of course.
The time to prepare for summer is long gone. It's here and it's hot outside. Might as well get out there and do something.
So while other guys drink too much shitty beer, skip their workouts, and do the same old thing, you'll be making this summer as awesome as possible. The best of your life, maybe.
And to do that, you need some rules. Like these.

1. Train Outside
Whatever workout program you're following right now, keep following it. This isn't the time to change everything and sacrifice your ability to gain muscle.
But you can't spend every day in the gym either. Instead, get outside at least once per week for a playground workout.
Playground Workout
Pull-ups or chin-ups
Dips
Push-press
Goblet squat
Single-leg RDL
Walking lunge
Do each exercise one after another with no rest for 5-8 reps each. That's one round. Do 3-5 rounds total, resting 2 minutes between each.
2. Grill good meat over fire.
The stove-top is fine in the winter — necessary, even — but cooking outside over fire is what summer's all about. Gas or charcoal? Either is fine. Invite a friend over and tell him to grab a high-quality six-pack of microbrews. You'll supply the rest.
The Perfect Burger
Ingredients: 
1 pound grass-fed ground beef or bison
2 pinches chili powder
3 pinches salt
2 pinches pepper
2 pinches fresh garlic (minced)
4 tsp onion (finely chopped
3 Tbsp Worcestershire sauce
Other ingredients: olive oil, tomato, butter lettuce, whole-wheat buns, some kind of sauce to spread.
How To Make It:
Combine ingredients in a large bowl and mix with your hands.
Form into four burger patties.
Heat a gas grill to high or heat coals in a charcoal grill until they grow bright orange and ash over.
Drizzle some olive oil on both sides of each burger and gently rub in.
Cook burgers 3-4 minutes per side.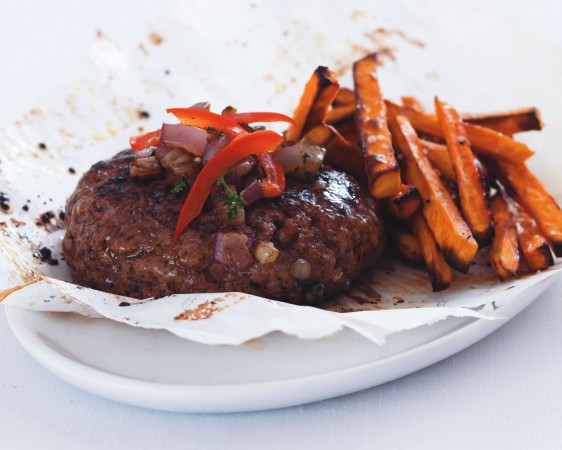 3. Make the Pina Colada Super Shake
Forget plain protein and water. Hot days and hard workouts call for a refreshing post-workout smoothie.
Ingredients:
1/2 cup canned pineapple
1 frozen banana
1/2 cup coconut milk
2 scoops vanilla protein powder
1 cup chilled green tea
1/2 cup ice
Put everything in a blender and mix on high.
4. Embrace the Daiquiri
For whatever reason we always considered the daiquiri a "girl drink." Kinda like a Long Island Iced Tea or an Appletini.
But we changed our minds a couple months ago when S2B Program Director Nate Green took a three-hour intensive cocktail class with one of the best mixologists in Portland.
Turns out a well-made daiquiri is refreshing and delicious. Plus Hemingway drank daiquiris. And if that's not enough evidence to try it, we don't know what is.
Ingredients:
How To Make It: 
Add all ingredients to a shaker, fill completely with ice, and shake vigorously.
Strain into glass.
Smile like a smug bastard.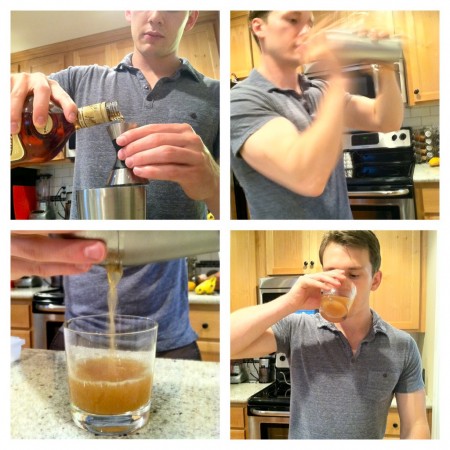 Stuff you'll need if you wanna get serious: 
Or you can just go into a
good bar
and buy one.
Or leave a comment below and win all this stuff for yourself.
(More info below.)
5. Challenge yourself
This summer, try something you've never done before. Something that may even seem a little crazy. Go whitewater rafting. Hike a huge mountain. Enter a contest of some sort. (Powerlifting, triathlon, eating, whatever.)
Or you can do what we did and compete in a hardcore adventure race, like the Spartan Sprint. Uphill mud crawls under barbed wire, 70-pound concrete block drags, 8 foot walls to climb over, a fire pit to jump over, and more.
Why a challenge?
Because you can learn a whole hell of a lot more about yourself by dragging a cement block 200 meters than you can ever learn by sitting on the couch.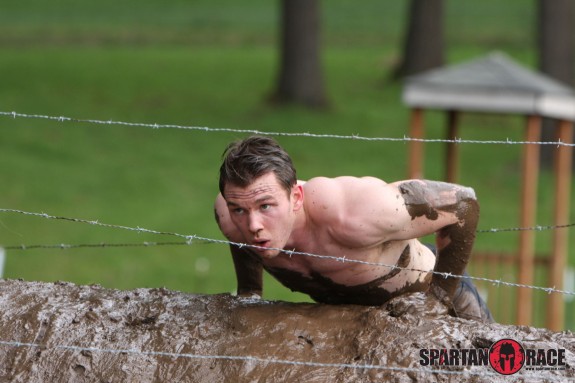 What Are Your Summer rules?
Share one or two of your own rules in the comments below and we'll randomly pick one guy to win a hand-picked box of our favorite summer gear, including some of the bar tools mentioned above.
Because we're awesome like that. And so are you.
Update: Congrats to Ben Friedrich for winning some cool bar tools and a $100 gift card to Bonobos.com. (Ben, go get yourself some sweet threads.) Random gift-giving for this thread is now closed. But still, we'd love to read your rules. So post away.
61 Responses to The S2B Summer Rules