Free Super Shake Guide: 5 Easy Protein Smoothies To Help You Build Muscle and Lose Fat
Want a strong, powerful body? How about a quick and delicious muscle-building meal? Allow us to introduce you to the Super Shake and our top 5 recipes.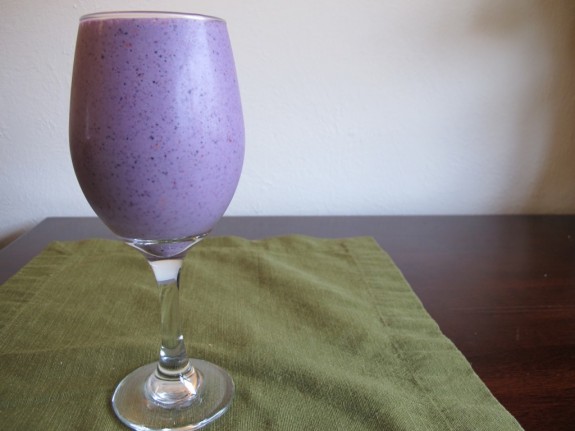 No More Nasty Protein Shakes
Sometimes you just want a muscle-building, fat-burning meal…but you don't want to break out the knives and pans. Much easier to grab a blender and toss in some healthy ingredients. 
The only problem? Most protein shakes suck.
They taste like chalk…or they're way too sweet. They're too watery…or they're so thick you almost have to eat it with a spoon. The complaints go on and on.
Here at S2B, we were tired of drinking nasty protein shakes. But we still wanted to have a quick and easy meal, something that would help our clients build muscle and lose fat, even if they had to run out the door soon after waking up.
Solution: Delicious Super Shake
So we set out to discover how to build the perfect "Super Shake".  And you can download our top 5 recipes — from Blueberry Madness to the weird but delicious Popeye shake — for FREE right now.
Just download the PDF, grab the recipes, and enjoy. And toast your glass to a better-looking, better-performing body.
Cheers.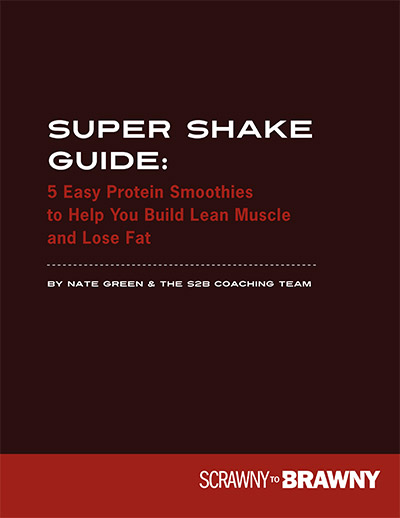 Click here to download your free Super Shake Guide.
WANT US TO HELP KEEP YOU ACCOUNTABLE AND CONSISTENT?
OUR ONLINE WORKOUT AND NUTRITION COACHING PROGRAM FOR GUYS STARTS IN November.
If you want to get in awesome shape and take a shot at winning $20,000 in prize money, we'd love to have you. In fact, we recommend you put your name on the S2B presale list below.
We accept a very small number of new clients every 6 months, and the spots in the program typically sell out in hours. However, those motivated enough to put themselves on the presale list get to register 24 hours before everyone else. Plus, they receive a big discount at registration.
So put your name on the list below to take advantage — because, as always, spots are first come, first served, and when they're gone, they're gone.
The S2B Team Is Hard at work
The S2B Coaching Program is currently closed as the team is in the middle of an intense research sabbatical. Click the link below to be notified when our next big project goes live. 
4 Responses to Free Super Shake Guide: 5 Easy Protein Smoothies To Help You Build Muscle and Lose Fat