Quick Nutrition Tip: 2 "Off The Radar" Foods That Are Worth The Extra Money
Even if you're on a budget there are still some foods you should consider splurging on. They're often healthier and taste better. Here are 2 "off the radar" ones to consider the next time you go to the grocery store.

The tuna in this can is different than the tuna in that can.
And the peanut butter over here is different than the peanut butter over there.
We know this, of course.
We also know that the highest-quality foods — the ones that pack the most nutrients and taste — usually come with higher price tags.
As we walk through the grocery store aisles, we all tend to ask ourselves this question: "Is it worth it?"
IS a carton of eggs really worth six bucks?
The guys who have the means will sometimes buy free-range, hormone-free, local, organic everything. (Which, depending on who you talk to, is either really smart or completely unnecessary. The jury's still out on whether organic is better or not. At this point it's up to budget and personal preference.)
But the majority of us will pick and choose our foods, buying some items in bulk (like oatmeal or mixed nuts) and saving our money for "the good stuff" we believe deserve the higher price tag, stuff like grass-fed meat, omega-3 eggs, and fresh fruits and vegetables.
It's a solid approach.
But there are likely a few things missing from your "splurge list," things that you may toss in your grocery cart occasionally because you read that they were healthy.
The truth is, some of these foods are healthy — but not necessarily in the form commonly found on store shelves.
Instead of getting stuck with below-average food or completely overhauling your grocery budget, we suggest strategically upgrading and splurging on the following 2 items the next time you hit the store.
You'll get better tasting, more nutritious food…and still have some cash left over.
#1 – Sauerkraut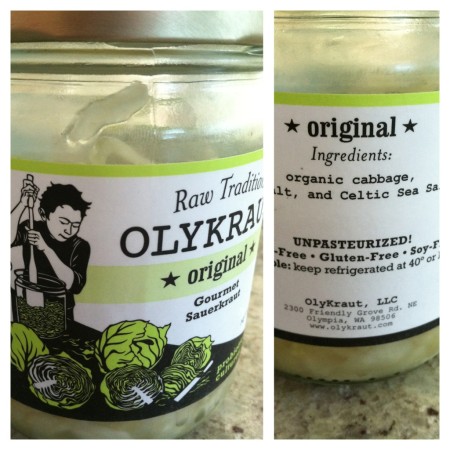 Why it's good for you.
The fermenting process that turns cabbage into sauerkraut creates lactobacilli (good bacteria) that helps you digest your food better.
What's wrong with the cheap brands.
Most stuff you find in the grocery store is pasteurized, which kills the good bacteria. Not good.
What to try instead.
Look for "alive", "raw", or "unpasterurized" sauerkraut. They're usually found in places like Whole Foods or small specialty grocery stores. Expect to pay $6 – $10 for a small jar. Or you could always make your own.
How to eat it.
Straight out of the jar by the forkful a couple times a day.
#2 – Tuna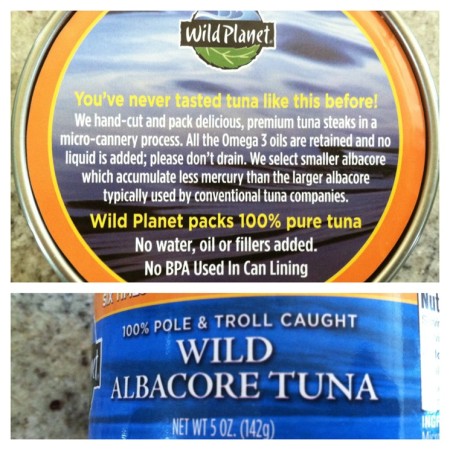 Why it's good for you.
Great source of protein and Omega-3 fatty acids, both of which help you build a healthy body.
What's wrong with the cheap brands.
Mass-market tuna contains fish that's been flash frozen and cooked twice, which degrades the quality and taste by removing most of the Omega 3s. (These big companies will then sell the Omega 3s that have been extracted to fish oil supplement manufacturers.)
Add to that a bland taste and questionable fishing techniques that harm other species of fish and mammals and you have a less-than-stellar product.
What to try instead.
It's gonna feel weird, but if you want awesome quality and great-tasting tuna, you're gonna have to spend upward of $3-5 per can instead of the 99 cents the big companies charge.
Look for tuna that's 1) been packed in its own natural oil (they often have 5x the amount of healthy fats as other brands) and 2) has been caught using the pole or troll methods.
Our favorite tunas are Wild Planet and American Tuna.
How to eat it.
Straight out of the can for some quick protein or as part of a delicious tuna salad.
What Foods Do You Spend Extra Money On?
Let us know in the comments.
37 Responses to Quick Nutrition Tip: 2 "Off The Radar" Foods That Are Worth The Extra Money