Evolve and Dominate: 6 Ways To Become a Better Man in 2014
A new year and a new you? Maybe. But most of us will continue to do the same old shit. Here are 6 ways to break out of that routine and become a better man.
"Every normal man must be tempted at times to spit on his hands, hoist the black flag, and begin to slit throats."

– HL Mencken
So here we are.
The world didn't end. The zombies didn't attack. You, me, and every other person in the world? Most of us are gonna do the same shit this year that we did last year:
work the same job
earn the same amount of money
do the same workouts
feel the same level of motivation
sleep next to the same person (or sleep alone)
make the same excuses for our actions or apathy
look the same in the mirror
And on and on.
Of course, "same" doesn't mean "bad". If what we have is working then we'd be foolish to change it.
But "same" doesn't mean "good", either.
So, if you feel like there's a part of life you just haven't figured out yet, you're not alone. And if you feel like you still have some juice in the tank and want to build a good body, well, now's the time.
Sure, it's a new year. But this isn't about bullshit resolutions. Self-improvement isn't dictated by a calendar or clock.
This is about progression and practice. This is about maturity. This is about the quest to build a good body and a good life — the kind you can be proud of.
So, let's get to it.
It's time to evolve into better men, dominate the stuff we can control, and ignore the stuff we can't.
To kick off the new year, here are 6 ways to be better than you were yesterday. Because in the end that's all we can really ask for.
6 Ways To Be A Better Man
1. Be Selfish
You're on an airplane watching the pre-flight instructional video and you hear this:
"In the unlikely event of a sudden loss of cabin pressure, oxygen masks will drop from the compartment above. Please put on your own mask before attempting to assist others."
Why put your own mask on first?
Because you can't help others breathe if you're gasping for air.
The lesson? To help other people and make the world a better place, you first have to help yourself and make your world better.
Otherwise you're just shortchanging everybody.
Try this:
Schedule stuff that's important to you — workouts, sleep, time by yourself, etc — and ruthlessly guard your time. Don't let anything short of an emergency sneak in. The next time you get invited to something you don't want to do, say "no thanks."
Being selfish isn't an excuse to be an asshole or a self-contained human who never does anything for anyone else. You still have to participate and contribute. You still need empathy. You still need to help others.
But not at the expense of slacking on your own shit or neglecting to take care of yourself.
2. Stop Telling White Lies
This is the single biggest step you can take to becoming more self-confident and at-peace with who you are. It's the recipe to a simple, no-bullshit life.
And it scares the hell out of most guys.
"I can't hang out tomorrow because I have an appointment." 
"That's an awesome business idea."
"No, I don't mind taking care of that for you."
Bullshit, bullshit, bullshit.
When we tell "white lies" to people, we're trying to spare them — or us — temporary discomfort. What we're really doing is robbing them of our opinion, cheapening our relationships, and souring our experience.
Try this:
The next time you find yourself in the middle of a white lie — and it will happen multiple times per day — stop yourself and apologize to the person you're misleading.
Then tell them what you really think.
Sure, it can be uncomfortable. It's also liberating.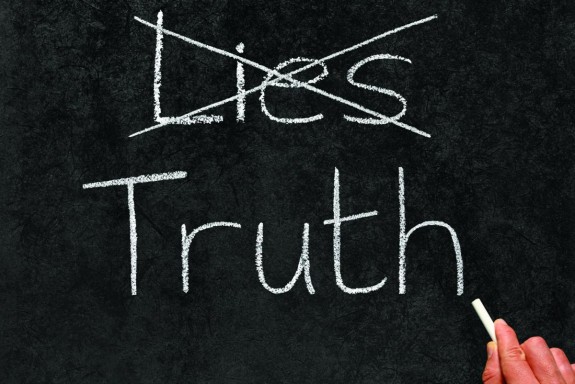 3. Become An Expert In the Things You Enjoy
If there's something you like to do — playing basketball, cooking, watching history documentaries, drinking beer, whatever — becoming an expert in it will make it even more fun and fulfilling.
For me, it started with coffee.
My girlfriend thinks I'm weird because I know 4 different ways to brew a cup. But it doesn't stop there.
I also know:
the perfect water temperature for all 4 brewing variations, and how long it'll take to get the best extraction
where the best beans come from, how they're roasted, when they're fresh, how to grind them for each brewing method, and how to store them
I also own a bunch of equipment from specific kettles, glass carafes, cups, and filters to thermometers, scales, and stirring utensils.
I've woken up at 4:30 AM so I could meet professional coffee roasters and baristas and watch them work. I've asked tons of stupid questions and written pages of notes.
Crazy? Probably to most people. But not to me. Why? Because I enjoy making, experimenting with, and drinking coffee. Every time I make some for myself or for other people I have a bunch of things to try and cool stories to tell.
It's a state of constant learning and experimentation. And that's only one small part of my day.
Try this:
List 2-3 things you really like to do. Then pick one and figure out how you can a) learn more about it or b) become better at doing it. (Or, ideally, both.)
Once you have your topic, here are my suggestions for further learning in order of least effective to most effective and rewarding:
read free articles / watch free video tutorials
buy a book and try to apply what you learn
find someone who's really good / knowledgeable and have them teach you what they know
4. Spend More Time Alone
In our world of crazy-technology, most of us are occupied all the time. And most of it's bullshit stimulus that doesn't mean anything to us — it's just entertaining distraction.
Even when we're not around other people, we're "connected" by some sort of device. We Google random stuff while we wait for our friend to show up. We read email in bed. We text while we're out at dinner. We listen to music while we drive.
Where's the time for self-reflection? Where's the time to appreciate all the opportunities we've been given? Where's the time to take a shit without checking Facebook?
"Alone time" is in short supply for most of the first-world, but it doesn't have to be.
Try this:
Leave your phone at home when you go out with friends. Or at least turn it off when you're with friends. Don't be that guy who texts or checks email while hanging out.
Don't spend every waking minute with friends, significant others, or random people. Take some time — 15 minutes, an hour, a day, a week — to go away and be by yourself. What do you do when you're alone? Here's an idea: Think about stuff.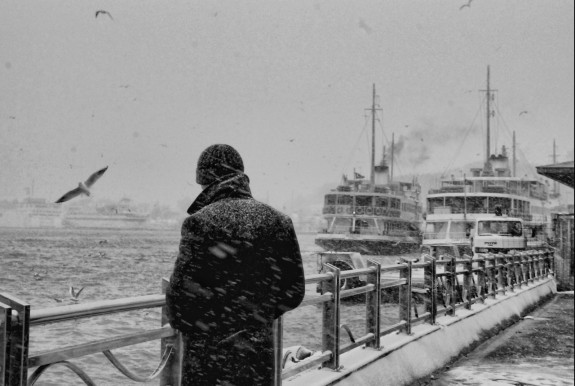 5. Stop Comparing Yourself To Other Guys
You will always be doing "better" than other guys. And other guys will always be doing "better" than you.
Comparing yourself or your success to other people is not only pointless, it's a sure-fire way to feel like shit.
Try this:
Focus on you.
What are you working on? How are you doing? What do you have going on that's cool? All those other guys? Fuck 'em.
And I mean that in the best way possible.
6. Embrace the struggle
Struggling or "having a hard time" is a normal part of self improvement or doing anything worthwhile in life. But most guys have a hard time looking stupid in front of other guys.
Remember this:
You are not a failure just because you don't succeed at every new thing you try. The only true failure is to quit trying.
114 Responses to Evolve and Dominate