Memento Mori: How Tracking Death Can Improve Your Life
The average person lives for 28,251 days. If you're 25 years old, you're roughly one-third of the way through. Are you happy with the way things are going?
On my wall hangs a framed piece of paper with no glass over it. On the paper is a big square divided into tiny blocks — 52 blocks wide, 80 blocks tall.
My birth date is written on the top left corner. The same date, 80 years later, is on the bottom right of the page. With every week that passes, I take a pen and fill in a block.
A few weeks ago, I finished the 29th row, my 29th year alive.
This is my Memento Mori chart. All the weeks I have lived are in black. All the weeks I hope to live are blank.
Every time I look at this, I remember that I am going to die. And that motivates me to live an incredible life.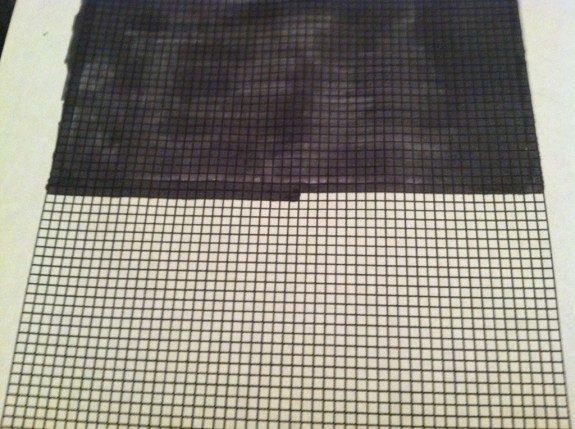 Why I Keep Track Of My (Life /Death)
memento mori : "Remember you will die."
Before I became an S2B coach, I spent a few years deployed overseas in combat zones as part of the elite Naval group, SWCC. (Special Warfare Combatant-craft Crewmen.)
These are the guys you see here:
The dangerous environments I found myself in kept me grounded.
It's easy to remember your own mortality when there's incoming rocket fire and the sounds of roadside bombs being detonated.
And while it's weird and disconcerting to be around death, it made every moment seem more precious and vivid. In those desolate corners of the world, I always felt appreciative of my life.
The Memento Mori chart was my way of bringing that feeling back home with me. It's a reminder that although I'm no longer directly in danger, I still need to live every day like it's truly my last on this earth.
The "Highlight Reel"
Imagine yourself as an old man. Think back over your life and recall your "highlight reel", the handful of perfect moments and the times where you truly felt alive.
A few of mine:
Riding a mountain bike through the rainforest in Costa Rica.
Talking with a beautiful girl at the edge of a pier and watching lightning flicker across the sky.
Watching my mom give my sister an ivory hair-clip at her wedding, a gift that has been passed down over five generations.
Riding on the canopy of a boat down the Nile river in Sudan, watching the stars.
Drinking wine straight from the bottle with a team of Sherpas at the Mt. Everest basecamp.
Your highlight reel — whatever those incredible moments were for you — that's the kind of stuff that matters, the stuff that shows you've lived a full life.
Your aim should be to capture and experience those kinds of moments every day. 
Personally, I run through my highlight reel whenever I need some perspective or whenever I start to feel sorry for myself. I encourage you to do the same.
It makes you wonder why we waste so much time on stupid shit that doesn't really matter in the end.
The Goal: Don't Write a shitty story
All that is dear to me and everyone I love are of the nature to change.
There is no way to escape being separated from them.

My actions are my only true belongings.
I cannot escape the consequences of my actions.
My actions are the ground upon which I stand.
Those lines above are from the 5 Remembrances of Buddhist philosophy.
Here's what they mean to me: Everything that I have and everyone that I know is going to change, fall apart, and eventually go away. The only thing that matters is how I act right now.
That's why every time I fill in a block on my Memento Mori chart I take a few minutes to consider how I spent my time that week.
Did I:
…spend it with people I love and care about?
…challenge myself?
…worry about stupid shit?
…do things that made me happy?
…try something new?
Some weeks I realize I frittered away my time on meaningless stuff. Other weeks I smile as I remember all the cool things I did.
But every week, no matter what happened, I think about how I'm creating the story of my life with my actions.
And I'll be damned if I'm gonna write a shitty story.
Memento mori: Download yours now
Caretake this moment.
Immerse yourself in its particulars.
Respond to this person, this challenge, this deed.

Quit the evasions.
Stop giving yourself needless trouble.
It is time to really live; to fully inhabit the situation you happen to be in now.

You are not some disinterested bystander.
Exert yourself.

– Epictetus
All of this isn't really meant to scare you, but maybe it should. Maybe we should all be a little scared of dying.
Because here's the truth: Your life is ending one second at a time.
Live it well, and as Seneca said, life is long enough. But to live it well you have to be fully present and self-aware.
And guys, I know of no better path to self-awareness than marking off every week you've lived until the whole paper gets inked black.
13 Responses to Memento Mori